Tourism News Share wonderful travel information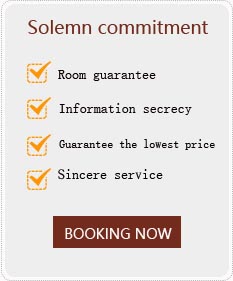 Club Med parent plans multi-brand offline expansion post-pandemic
2021/3/25 11:35:57
Fosun Tourism said the business volume of its tourism operation plummeted 53.2% to RMB 6,947.7 million (USD 1,066 million) in 2020. Some of the company's Club Med resorts around the world had to be closed for certain period of time due to the COVID-19, which resulted in the reduction in the capacity of Club Med resorts in 2020. The business volume of the Club Med resorts decreased by 58.4% year on-year to RMB 5.61 billion as compared with that in 2019. By 2023, Fosun Tourism plans to open 16 new Club Med resorts, half of which will be located in China.
Author:管理员
Tangla Hotel Tianjin traffic info
Business zone:Binjiang Road / Wu Avenue
Area:hepingqu
Address:Tianjin · Tianjin · hepingqu - No. 219 Nanjing Road
Catering Entertainment:022-23215888
Address: No. 219 Nanjing Road
Disclaimer: We are partners of Ctrip (including Tongcheng Elong, Qunar,Zhuna, etc.), booking, Agoda and Expedia. We only provide Tangla Hotel Tianjin online booking service for you. Your reservation will be forwarded to the hotel by Ctrip, Tongcheng Elong and other partners. If there are problems such as liquidated damages, Tongcheng ELong or Ctrip will deduct the money and transfer it to the hotel, We are not the official website of Tangla Hotel Tianjin, please know.