Tourism News Share wonderful travel information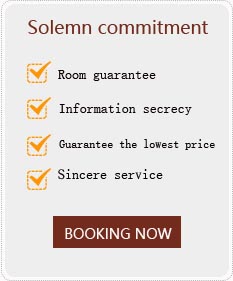 Huawei launches travel solutions with partner; Beijing Olympics begins 100-day countdown
2021/10/31 23:24:43
Hotel metasearch company Trivago and Huawei have formed a strategic partnership to bring new travel solutions to consumers. A new Trivago app will launch on Huawei's AppGallery enabling users to compare more than 5 million hotel and alternative accommodation options in 190 countries. As of September 2021, Huawei's AppGallery had 580 million monthly active users in more than 170 countries.

In addition, Trivago and Huawei will jointly develop solutions for accommodations listings of the paid hotel search feature on Huawei's Petal Search and Petal Maps. The commercial launch of Trivago in Petal Search will be on October 29. Skift's Executive Editor Dennis Schaal said Trivago intends to steer clear of US regulatory complications so the partnership doesn't include mainland China.
Author:管理员
Grand View Hotel traffic info
Business zone:National Exhibition / Meijiang Convention and Exhibition Center
Area:hexiqu
Address:Tianjin · Tianjin · hexiqu - no.235 Guangdong Road
Grand View Hotel reserve:022-58688888 (CouponCode:11362) Busy or no answer, online booking please!
Catering Entertainment:022-58688888 Meeting room reserve
Grand View Hotel address: no.235 Guangdong Road
Disclaimer: We are partners of Ctrip (including Tongcheng Elong, Qunar,Zhuna, etc.), booking, Agoda and Expedia. We only provide Grand View Hotel online booking service for you. Your reservation will be forwarded to the hotel by Ctrip, Tongcheng Elong and other partners. If there are problems such as liquidated damages, Tongcheng ELong or Ctrip will deduct the money and transfer it to the hotel, We are not the official website of Grand View Hotel, please know.