Tourism News Share wonderful travel information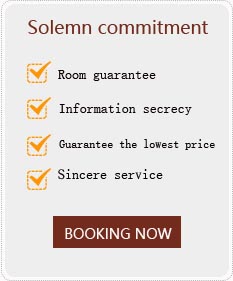 HNA seeks long-term investment in step toward bankruptcy restructuring
2021/3/28 12:06:01
The once high-flying Chinese conglomerate HNA Group is seeking strategic investors for its airline, airport and retail businesses after receiving court approval to include the giant and 320 of its related companies in a single bankruptcy restructuring case.

HNA's decision offers a glimpse at which parts of the conglomerate's sprawling business empire might survive restructuring as the company attempts to crawl out from under the heap of debt it amassed during a global buying binge.

In one of the announcements, HNA's restructuring team said that would-be strategic investors will be required keep operations of the private conglomerate's core airline business unchanged. Specifically, investors won't be allowed to sell any of HNA's airlines, such as Shanghai-listed Hainan Airlines which is in danger of being delisted.
Author:管理员
Grand View Hotel traffic info
Business zone:National Exhibition / Meijiang Convention and Exhibition Center
Area:hexiqu
Address:Tianjin · Tianjin · hexiqu - no.235 Guangdong Road
Grand View Hotel reserve:022-58688888 (CouponCode:11362) Busy or no answer, online booking please!
Catering Entertainment:022-58688888 Meeting room reserve
Grand View Hotel address: no.235 Guangdong Road
Disclaimer: We are partners of Ctrip (including Tongcheng Elong, Qunar,Zhuna, etc.), booking, Agoda and Expedia. We only provide Grand View Hotel online booking service for you. Your reservation will be forwarded to the hotel by Ctrip, Tongcheng Elong and other partners. If there are problems such as liquidated damages, Tongcheng ELong or Ctrip will deduct the money and transfer it to the hotel, We are not the official website of Grand View Hotel, please know.