Tourism News Share wonderful travel information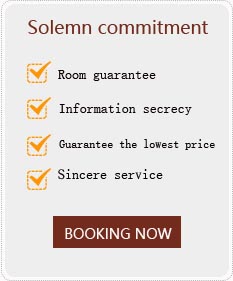 Smart hotel tech firm raises $45.6 million; Chinese are now more open to travel
2021/3/31 21:55:52
Intelligent hotel solution provider Xiezhu Technology raised 300 million yuan (USD 45.6 million) in its Series B financing round this month. Led by Addor Capital, the round was also backed by Qingdao Haikong Tiancheng Fund and existing investor SR Capital, which also invested in the company's Series A financing. Styling itself as an "AIoT (Artificial Intelligence of Things) company", Xiezhu said it is committed to the R&D of 5G applications, AI chips, the Internet of Things, big data, and cloud technology.
Author:管理员
Jingmin Hotel Central Xiamen traffic info
Business zone:Songbai
Area:simingqu
Address:Fujian · Xiamen · simingqu - No.158 Yuhou South Lane
Catering Entertainment:0592-5123333
Address: No.158 Yuhou South Lane
Disclaimer: We are partners of Ctrip (including Tongcheng Elong, Qunar,Zhuna, etc.), booking, Agoda and Expedia. We only provide Jingmin Hotel Central Xiamen online booking service for you. Your reservation will be forwarded to the hotel by Ctrip, Tongcheng Elong and other partners. If there are problems such as liquidated damages, Tongcheng ELong or Ctrip will deduct the money and transfer it to the hotel, We are not the official website of Jingmin Hotel Central Xiamen, please know.