Tourism News Share wonderful travel information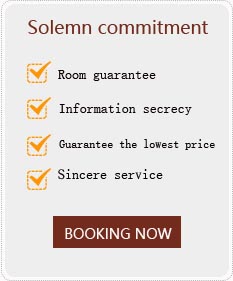 Booking sells $106M Trip.com stake; United may resume China flights | Daily Brief
2020/4/9 16:28:58
Booking Holdings reported on April 7 that it sold 4,500,000 ADSs of Trip.com Group through an affiliated firm at USD 23.45 per ADS in the open market from March 23 to April 3, 2020. The total value of the transaction was more than USD 105.5 million. The world's largest online travel group now holds a 4.93% stake in its major Chinese counterpart, over 3 percentage points lower than its previous shareholding of around 8% of Trip.com Group as of February 28, 2019.
Author:管理员
Country Garden Holiday Islands Hotel traffic info
Business zone:Guangzhou New Baiyun International Airport
Area:huadouqu
Address:Guangdong · Guangzhou · huadouqu - Shanqian Tourist Avenue
Catering Entertainment:0763-3836688
Address: Shanqian Tourist Avenue
Disclaimer: We are partners of Ctrip (including Tongcheng Elong, Qunar,Zhuna, etc.), booking, Agoda and Expedia. We only provide Country Garden Holiday Islands Hotel online booking service for you. Your reservation will be forwarded to the hotel by Ctrip, Tongcheng Elong and other partners. If there are problems such as liquidated damages, Tongcheng ELong or Ctrip will deduct the money and transfer it to the hotel, We are not the official website of Country Garden Holiday Islands Hotel, please know.