Tourism News Share wonderful travel information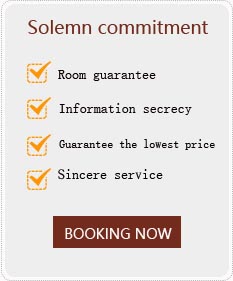 Hong Kong developer's hotels unit brings in robots to beat coronavirus slump
2020/4/9 16:28:11
Hong Kong hotels operator L'hotel Group has turned to robots amid a COVID-19 driven slump in the hospitality sector, with the aim of providing meals to guests and ensuring reduced interaction with staff.

The company, which is wholly owned by property developer Chinachem Group, will have three artificial intelligence robots called Genie delivering meals and drinks to guests at its 432-room L'hotel Island South property in Wong Chuk Hang, which welcomes guests in quarantine, by mid-April. L'hotel said it was the first hotel to introduce meal-delivery robots in Hong Kong.

A Genie robot is already serving 130 to 150 meals a day, mostly to those quarantined. "With the rapid development of information technology, L'Hotel Group is convinced that the introduction of robots in the hotel industry, to implement automated services, will be a megatrend in the next five years," the company said.

A spokeswoman for L'hotel said that none of its staff had been asked to take unpaid leave. The hotel, however, declined to reveal the number of staff and its occupancy rate.

The cost of each robot, acquired on a subscription basis from Hong Kong-based Rice Robotics, runs into six figures every month, said Victor Lee, the robotics company's founder and chief executive.
Author:管理员
Country Garden Holiday Islands Hotel traffic info
Business zone:Guangzhou New Baiyun International Airport
Area:huadouqu
Address:Guangdong · Guangzhou · huadouqu - Shanqian Tourist Avenue
Catering Entertainment:0763-3836688
Address: Shanqian Tourist Avenue
Disclaimer: We are partners of Ctrip (including Tongcheng Elong, Qunar,Zhuna, etc.), booking, Agoda and Expedia. We only provide Country Garden Holiday Islands Hotel online booking service for you. Your reservation will be forwarded to the hotel by Ctrip, Tongcheng Elong and other partners. If there are problems such as liquidated damages, Tongcheng ELong or Ctrip will deduct the money and transfer it to the hotel, We are not the official website of Country Garden Holiday Islands Hotel, please know.